We're not just taxis operating in Ballarat.
We are Ballarat Taxis. We're the locals. Reliable, friendly faces you can depend upon, any time of the day or night. It's been our purpose, our responsibility, our point of difference since the beginning.
The price you see when you book your taxi is the price you'll pay
If you book a taxi using price guarantee  and your destination or route changes for whatever reason please advise the driver before commencing the trip.
Request your favourite local Ballarat driver when you book via the App.
Booking via the app allows you to save  up to five favourite drivers using the "my driver" feature if none are available the closest available driver will be sent.
Speak to someone local at our Doveton St Nth call centre.
Our local call centre operates between 7.30 am and 4.30 pm Mon- Fri only.
Call (03) 5329 0000
Or (03) 5329 0050 for Wheelchair Taxis.
Emergency Transport Assistance
We'll come to you when you need urgent help or assistance.
Whatever the need we  are here to help for all of your transport requirements.
From day one, we've responded to the needs of our community in Ballarat and beyond. Through amalgamations and relocations, that's been our focus and it's what we pride ourselves on today. The Ballarat Taxis way.
We started operations after an amalgamation of Radio Cabs Pty Ltd and Ballarat
We relocated from Sansom Petroleum in Creswick Road to 911 Doveton St, North, Ballarat.
We bought the property next door at 909 Doveton St Nth, Ballarat. This provided stability and impetus to propel us into the future.
The Victorian taxi industry underwent major reform with the introduction of a common livery known as 'Victorian Taxi Yellow'. Strict new licensing procedures and accreditation of all depots meant strict government regulations were adhered to.
We started redeveloping our site to include a large convenience store and petrol station. The complex was opened by the Hon Jeff Kennett MLA on July 14, 1999.
In March 2017 we converted from a Co-operative to a Company Limited by Shares. The Taxi Industry was reformed in August 2017 with government buying back licences and open entry into the industry was allowed.
Supporting Ballarat Business
Through membership of local organisations in Ballarat, we support a unified voice for all business sectors in our city.
Since joining in 1976, we've stayed at the forefront of local business issues and provided trusted leadership on matters relevant to greater Ballarat.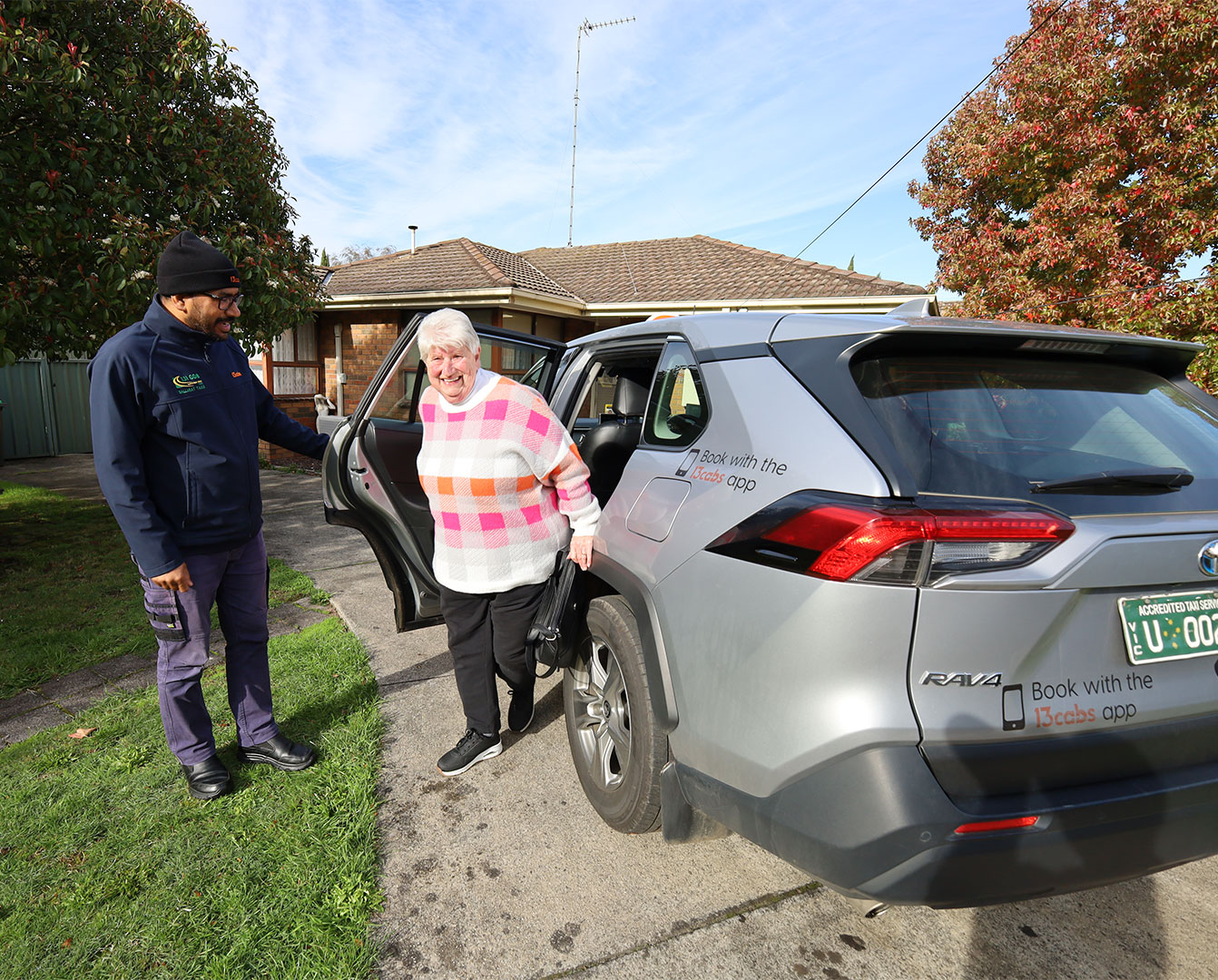 Providing a reliable, 24/7 taxi service takes a team of dependable drivers. It requires a can-do attitude, and the friendly personality we're known for.
When it comes to training, our drivers are skilled in all aspects of safety, navigation, customer service and accessible transport needs. To provide outstanding service, you have to have a passion for what you do. And we are 100% passionate about our role in the Ballarat community.
We're proud to provide the highest quality cabs in the Ballarat taxi industry. From the exterior to the interior, the condition of our vehicles is immaculate and our mechanical maintenance program is second-to-none. 
Our fleet comprises 61 vehicles to meet the needs of the Ballarat community and beyond. We have 50 standard taxis and 10 Wheelchair Accessible Taxis providing door-to-door transport, 24-hours a day, 365 days per year.
Vehicles are available for journeys around the Ballarat area, as well as longer trips to Melbourne, the airports and many other destinations.
Travelling with friends? We're happy to pick up and drop-off at different locations. Just discuss with your driver.